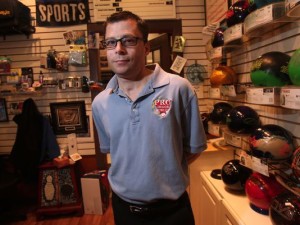 A close friend and mentor, Al Jones, died last Wednesday. Al was an inspiration who received a life-saving lung transplant in 1998 after witnessing the loss of his two sisters due to cystic fibrosis. After that, Al was determined to stay alive for his family. In an article by the Daily Record, Al stated, "I'm nobody's hero." We would like to challenge that statement and say that you are ours.
In Al's memory we will be accepting ManiCare "donations" for the first time ever. Purchase a manicure, pedicure, or other service package, and we will contact one of the many individuals/families on our waiting list for financial assistance. These are people with serious medical conditions who have inquired about ManiCare in the past, but have been unable to afford our services.
We have created an official DONATE button.
* As ManiCare is not a 501(c)(3) organization, your contributions will not be tax deductible.