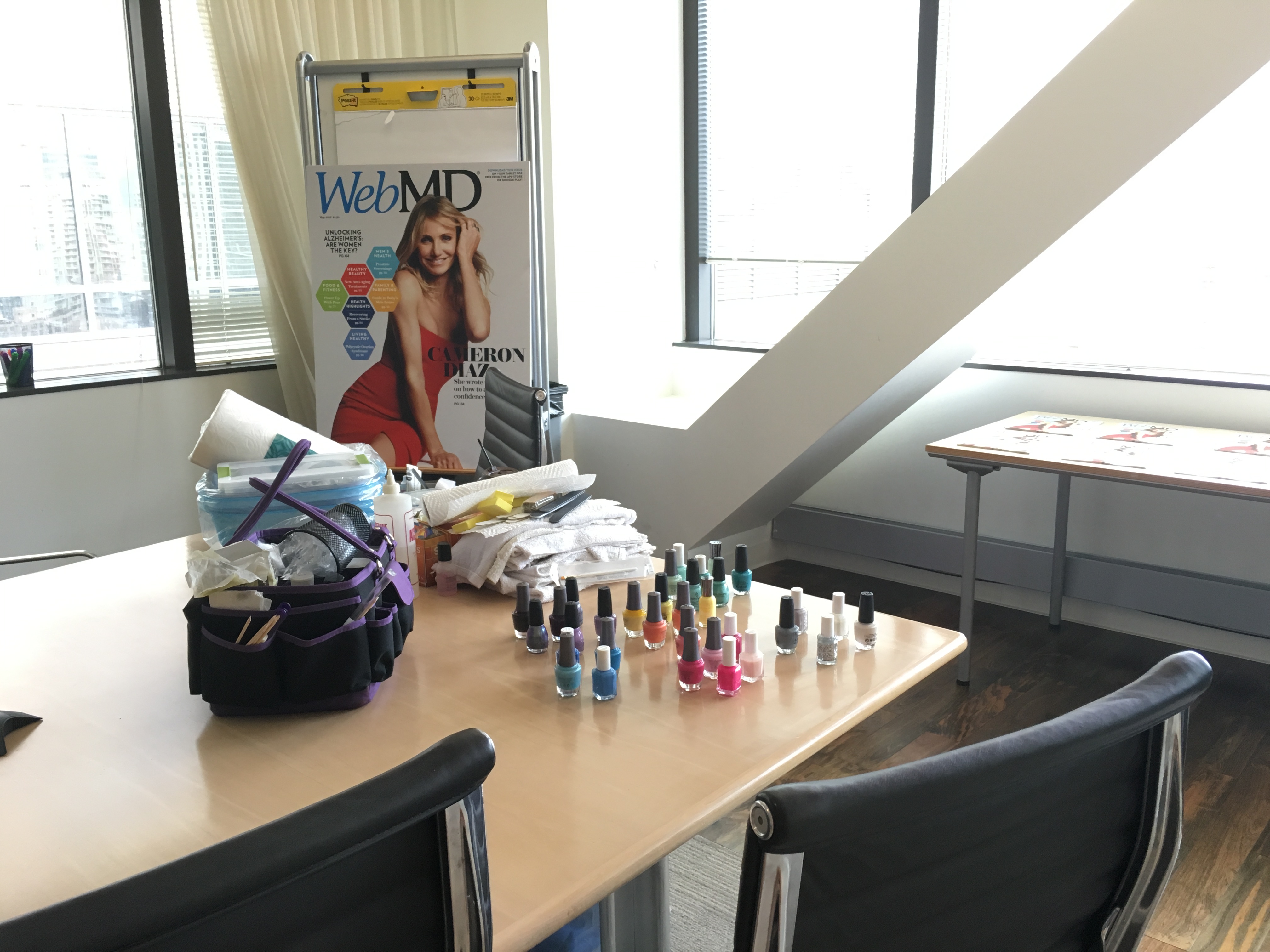 From one happy client to another, and from one grateful email to the next…
We have officially expanded ManiCare, our 2.5 year old company, to share more smiles with more people across the US. In addition to New York, New Jersey, Connecticut and Philadelphia, we will now be "open" in the Boston, Chicago, Cleveland, Washington DC, and San Francisco markets. ManiCare has already seen great success in Chicago with a slew of WebMD sponsored health and wellness events. Rigby & Peller, a British lingerie company, has kept us busy in Boston, Chicago, DC, and Philadelphia, where we have planned on-site manicures in each store location to celebrate their first anniversary.
Corporate events are a major part of our business, but at ManiCare we chiefly pride ourselves on visiting hospitals. How perfect then, that the U.S. News and World Report list of 20 top hospitals of 2016-2017 includes many of our new expansion areas; Cleveland Clinic (#2), Massachusetts General Hospital, Boston (#3) UCSF Medical Center, San Francisco (#7), and Northwestern Memorial Hospital, Chicago (#8), are a few of the many medical facilities located in our cities.
Here are some additional highlights of each new city: