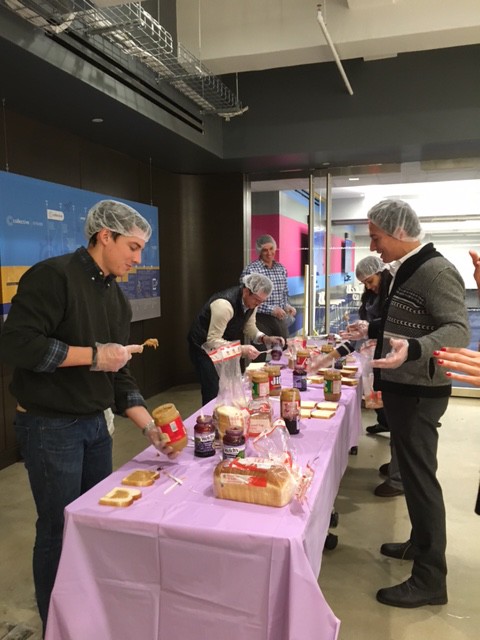 ManiCare had the pleasure of joining the digital advertising agency, Collective, for a philanthropy based corporate event. Barbara and Michelle from the ManiCare team polished nails over the course of four hours while both women and men in the office enjoyed a break from their work.
As part of the event series, Collective is donating to Westchester Medical Infusion Center and Saint Mary's Children's Hospital. They raised over $3,000 with a variety of initiatives throughout the first week of December. This money will be used to purchase Kindles for pediatric inpatients.
Other events included a coat drive, movie night, and of course, ManiCare manicures. Collective employees also made holiday cards for hospitalized children, and sandwiches for the NY Food Bank.