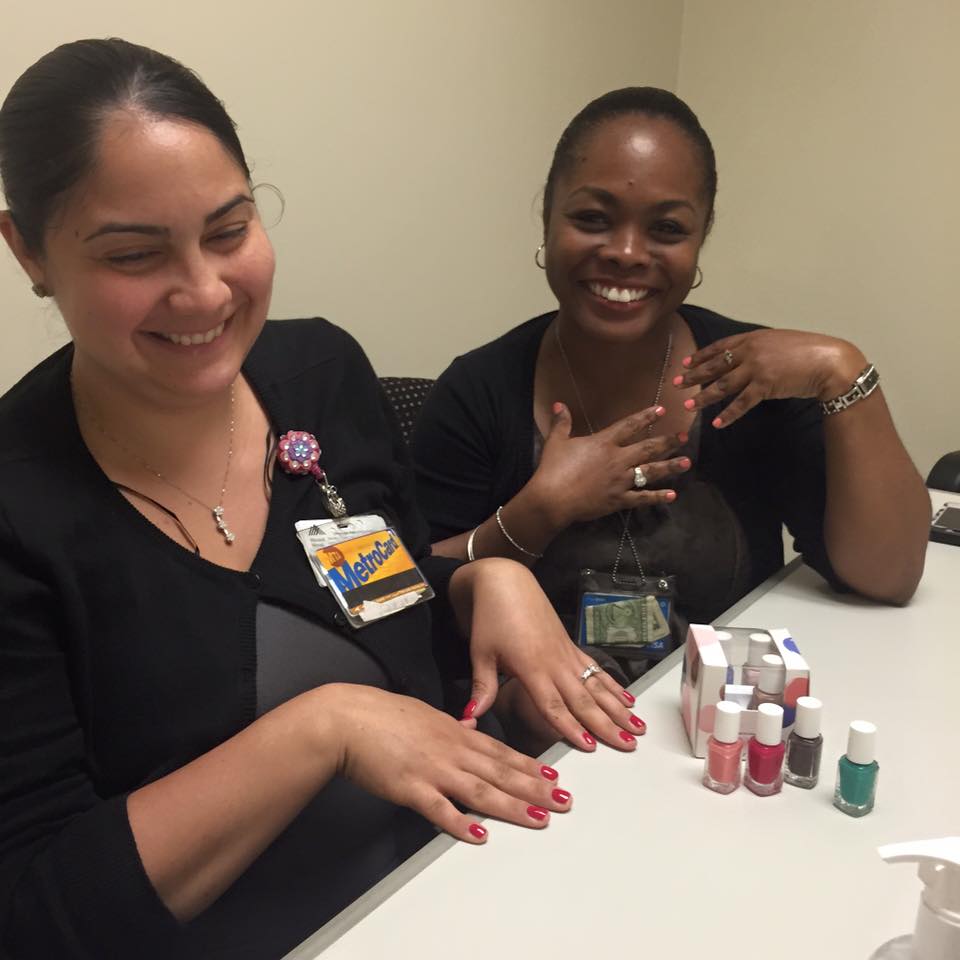 ManiCare recently finalized a partnership with the Human Resources department at Rent the Runway (RTR) to provide discounted NJ corporate nail services on a twice monthly basis. Rent the Runway is an online service that provides designer dress and accessory rentals.
Our New Jersey based technicians, Anica, Danielle, and Rica provide 20-minute polish manicures as well as 30-minute gel manicure appointments, serving both morning and afternoon shifts of employees. Our first office visit took place on April 8th in the conference room of RTR's Secaucus office. We are looking forward to many more corporate clients across the state!
Why not offer your company a spring spa party?
NY, NJ, CT, PA, Chicago