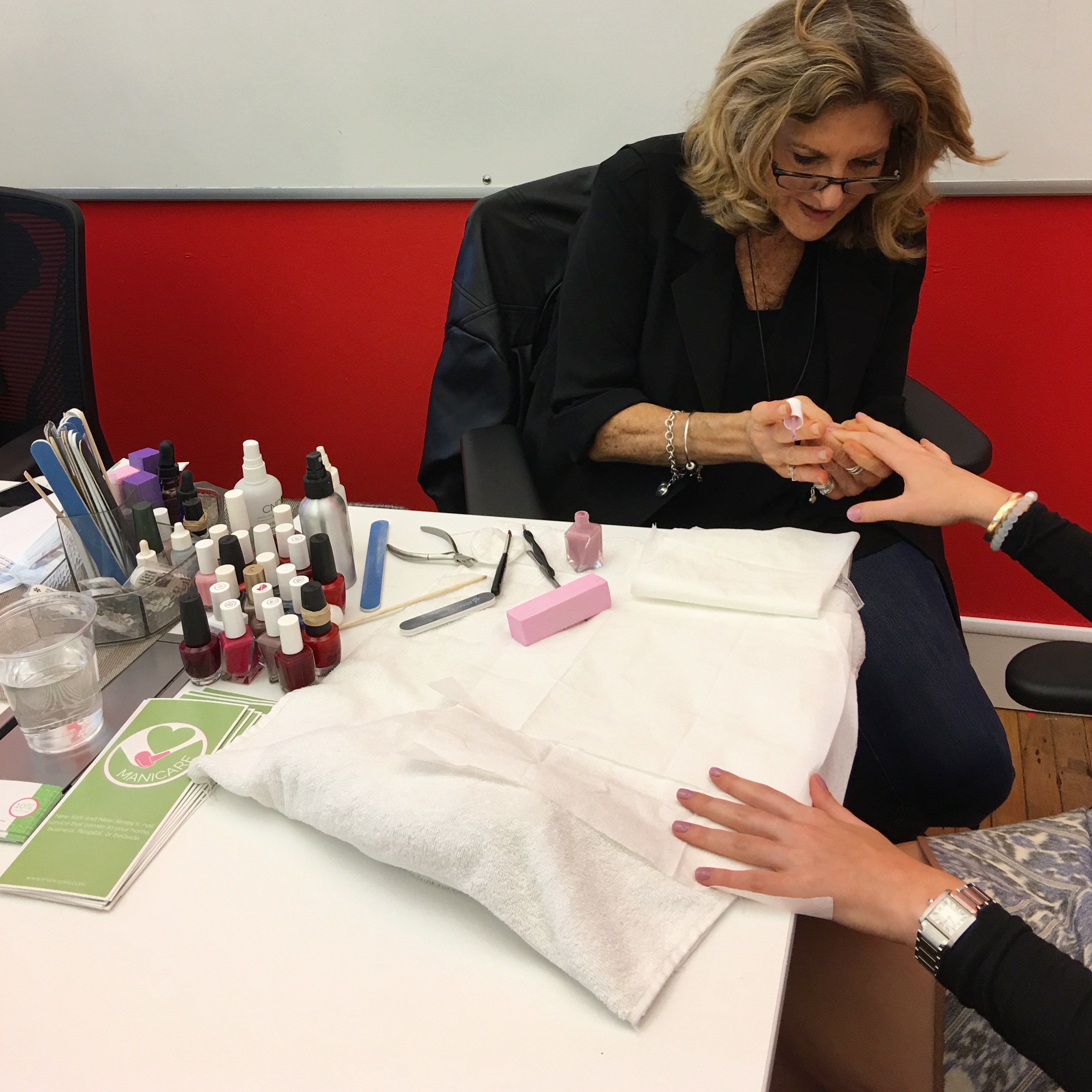 Working five days a week can get long and tiring, but not for the lucky GrubHub Seamless employees who received a beauty-ful Hump Day surprise of manicures. GrubHub Seamless (an online and mobile food ordering platform that connects its users with local restaurants) contracted ManiCare for a full-day office nail event in their Midtown NY office on September 28 (snacks were enjoyed, nails were polished). From 11am until 5pm, men and women alike enjoyed full 30 minute manicures from our experienced technicians— Barbara, Dawa, and Michelle— while upbeat music played over the speakers. Our team used Zoya, a toluene, formaldehyde, DBP and Camphor Free polish, benefits that were especially appreciated by the office's numerous pregnant employees.
Courtesy of our partner Speciallisted, a service to connect experiences and vendors at offices, ManiCare will return to GrubHub's NYC corporate office next month with mobile massages. Ranging from sports to pregnancy, our massages are based on your needs. We look forward to growing the corporate event planning and office party side of our business!
Our client said, "The event was really great! I got a ton of positive feedback from the manicures, especially in comparison to other services we've used in the past. We'd definitely like to do it again in Q4!"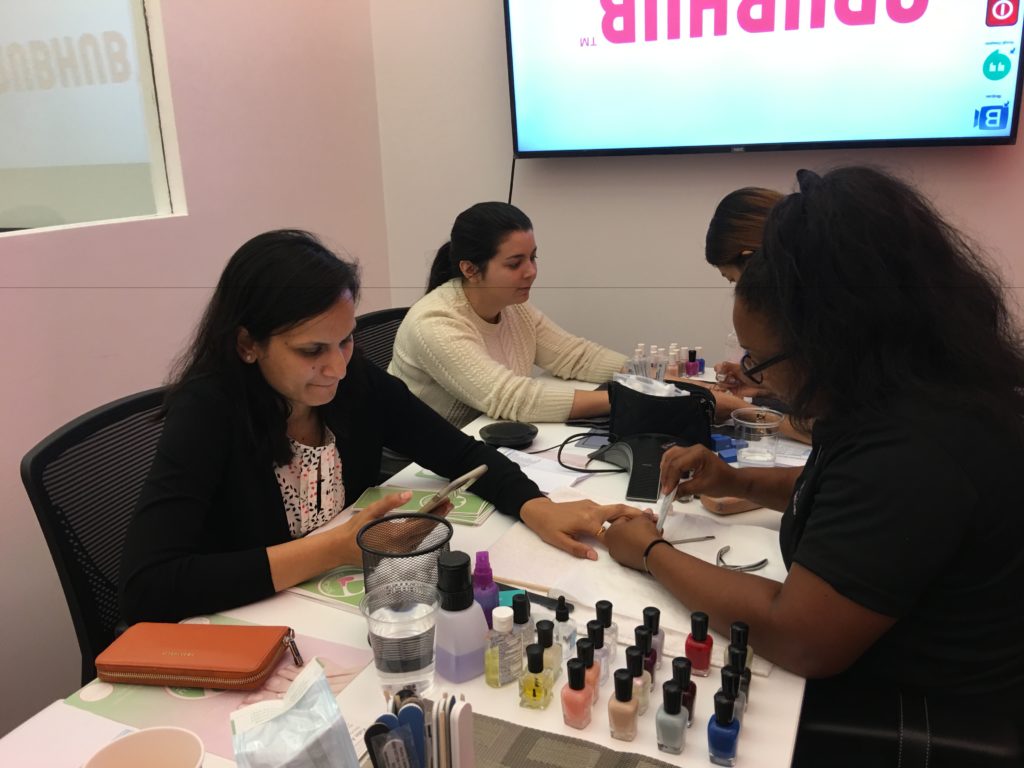 Employees enjoy their office party.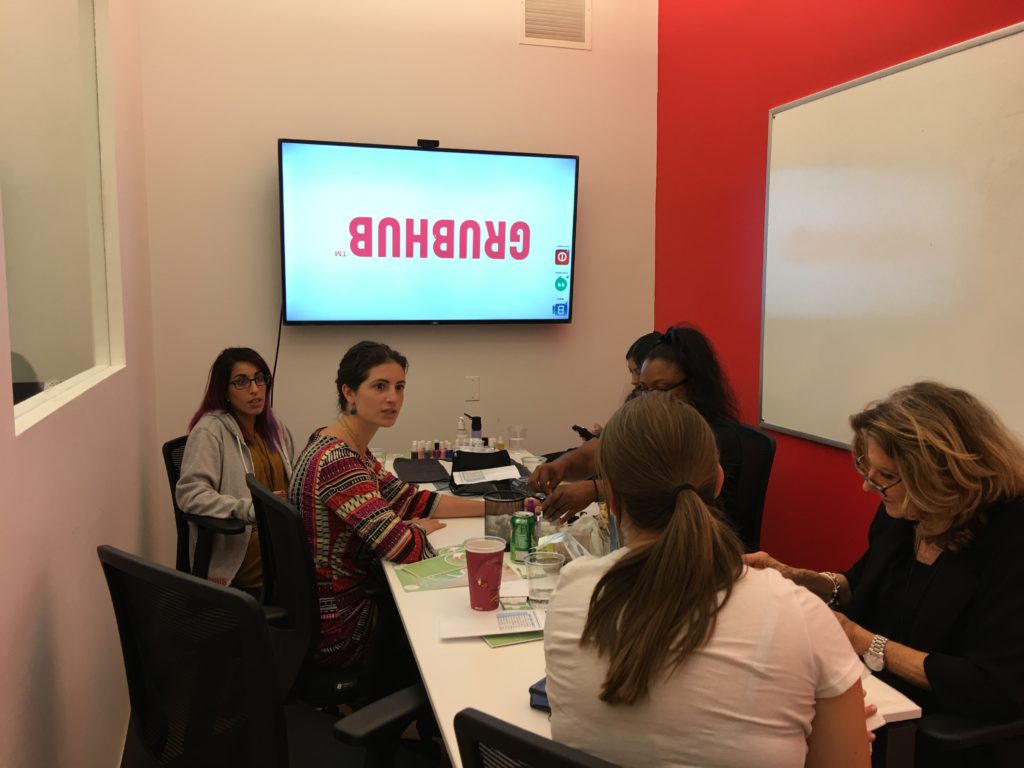 3 simultaneous manicures.