On Wednesday, September 10th, ManiCare made news with one of our biggest philanthropic partnerships yet!
Rockin' Out for Richie, a musical fundraiser organized by The Richie's Spirit Foundation, raised over $1500 in their annual event held at The Broadway Comedy Club. Team ManiCare came out as a corporate partner for the event– driving attendance, manning a booth, and offering a special manicure discount to all RSF supporters.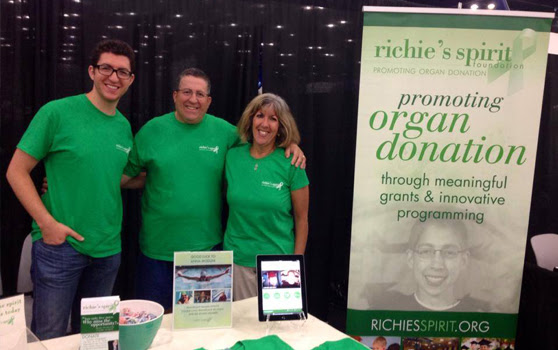 Founder Kate Arian, like Richie, is a transplant recipient. Kate spoke passionately about the importance of organ donation, and rallied the nearly 100 guests into action and inspiration. In a night filled with laughter, live music, as well as many touching moments, ManiCare shone as a unique opportunity to lift the spirits of an ill or recovering loved one.
As ManiCare grows and progresses in so many different directions, we find that our charitable actions are the most fulfilling. We know the future will hold many more opportunities to give back, and can't wait until next year to partner with RSF once again.